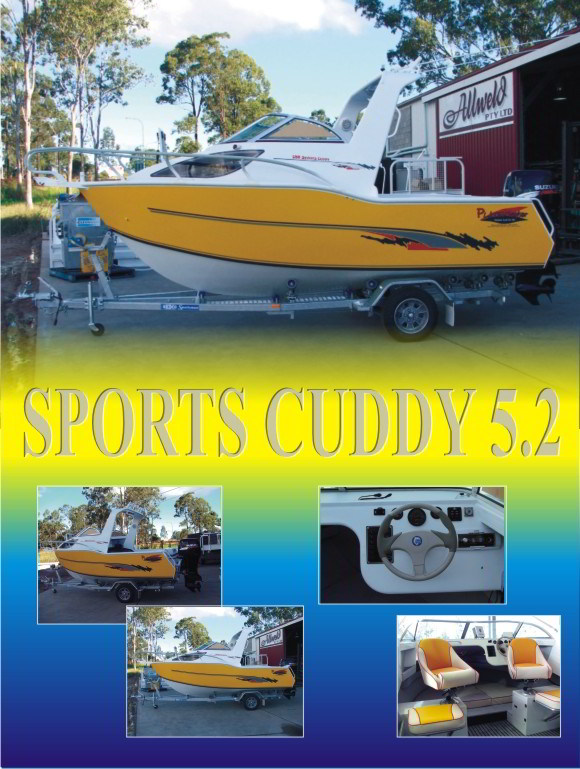 The Kingfisher 5200
If you ever wanted a boat that has it all and can do IT all, the Sport Cuddy 5.2 is IT!
"In response to our customers' requests, we designed the Sport Cuddy 5.2 as a sleeker, smaller alternative to our larger Kingfisher. We wanted to design and build a boat that anyone can afford, is easy to move around with the family car, and has the same durability and performance as the Kingfisher. We believe our team came up with a GREAT design…you will too when you take a ride."
Andrew and Jo-anne Shilleto
At 5.2 metres, the Sport Cuddy's aluminum hull just slides through the water.
"We are avid fishermen and our families love going out on PlateMaster boats. We designed the Sport Cuddy for our love of fishing, and to give our children the same joy we have. We build every PlateMaster boat as if our family is going to use it every day…safe, comfortable, fun is just the beginning."
Isn't this what you want in a boat?
The Sport Cuddy 5.2 proves that small has no compromise. You get all the quality, all the performance, all the comfort, all the amenities you want to have a great time on the water. You are guaranteed a smooth ride, a great feel at the helm, and durability unmatched on the sea. Go ahead, enjoy yourself!